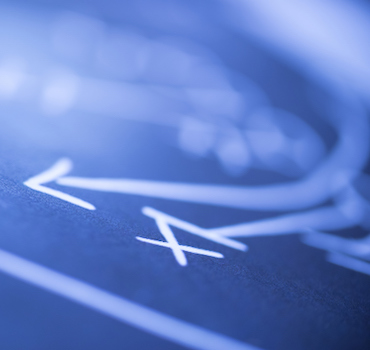 Planning for the future has never been more important, especially in unprecedented times like now, when the COVID-19 pandemic has disrupted every sector, including higher education. AGB's goal to be a resource for members for all matters of board governance is aided by the insightful deliberations of its various councils. The AGB Council of Board Chairs met this November with a specific focus on strategic planning, which is more critical than ever when the future looks different than it ever has before.
During this council meeting, which was meant to be a forum for discussion among peers, several key points were raised by board chairs at both private and public institutions and systems about more effective strategic planning. Here are some key takeaways we'd like to share with AGB members at large:
Strategic planning has become a more urgent issue. "There has been a shift from thinking to acting" noted one board chair. Another mentioned that every board meeting agenda item specifically pointed to an element of the institution's strategic plan. One board chair mentioned that becoming an "institution of margin,"—in other words, being financially sound—has become a key element driving the urgency of a strategic plan.
A focus on students (being student-centric) can be an innovative driver for a strategic plan. Reconsidering who students are and will be and putting students first was also a topic of discussion. One board chair said that being student-centric was their institution's North Star.
Shared governance is paramount. Particularly in a large public system, the distance between faculty insights and decision-making at the board and system head level can feel vast yet finding ways to make shared governance a key element of any strategic plan is vital.
An emphasis on outcomes of an institution—or even an entire public system—rather than on inputs can help elevate the success of an institution. Outcomes can be measured. The success of an institution can have outcomes metrics to help with assessment and improving the institution as a whole, which is why an institution's planned outcomes should be included in a strategic plan to help stay on a path toward success.
An added element of difficulty in strategic planning today is not only the current pandemic but the toll of the pandemic on the capacity of institution leaders to undertake the work (board members, presidents and senior staff, and faculty leaders alike). Issues related to burnout and transitions are producing additional anxiety around planning for the future amid the kinds of uncertainty broadly affecting our sector.
Many institutions may be in the midst of completing a strategic plan or perhaps beginning the initial phase for a new strategic plan. The events of 2020 have had a profound impact on how strategic planning may shift to include different priorities than in the past. For example, board chairs brought up phrases like "digital transformation," "access and affordability," "student-centric," and "what does the future student look like?" If this year has taught us anything, it has taught us that boards need to be prepared for different scenarios, ensure financial viability, have flexibility in course delivery models, find ways to be inclusive and equitable for all staff, faculty, and students that reflect the diversity of our society, to be nimble enough to pivot an institution in a crisis, and more. Without a solid strategic plan to be able to be adaptable yet plan for the unexpected, we are lost. A strategic plan can be a map to help navigate how to thrive no matter what circumstances may arise—and board chairs are key to helping lead that charge.
This recent year has perhaps had a silver lining—this may be a moment in which "a crisis is improving strategy," said one board chair. It has demonstrated "how to be more anticipatory in crisis management" and in in some ways has reminded boards of their essential roles in establishing and monitoring institutional direction.
The AGB Council of Board Chairs will meet again next quarter, and AGB members will have the opportunity to dive into these topics during our upcoming Foundation Leadership Forum (January 25–27), Board Professionals Conference (April 6–8), and National Conference on Trusteeship (April 12–14). Registration for these virtual events is now open, and I look forward to seeing you there.
For boards that may feel like they would like a strategic planning audit or would like a full assessment of what should be in their strategic plan, remember that AGB Consulting can assist with strategic planning. Visit https://agb.org/agb-consulting/ to learn more.
AGB thanks our partner Salesforce for its support of the Council of Board Chairs.
---
Elena Loveland is the editor in chief of AGB's Trusteeship magazine.
Share on LinkedIn