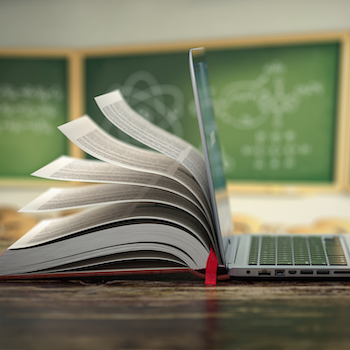 Why do board members devote so much time and attention to their governance work? For many of us in higher education, preparing students for their futures is at the top of our list. Because higher education is one of the best paths to opportunity, AGB updated our vision and mission to reflect this focus on student success, and we have emphasized board oversight of student outcomes in many of our programs.
More broadly, we continue to encourage boards to deepen their understanding of how their institutions prepare students to succeed educationally and in life beyond college.
Even as we encourage boards to prioritize student success, we are mindful of the proper role for a governing body. As the panelists and I discussed during an August webinar, the board's role is to govern and serve as a strategic thought partner for the president. It also is charged with ensuring the entire enterprise operates with high standards and integrity. This includes not just the financials, strategy, and the president, but also academic quality, student outcomes, investments, capital projects, athletics, and more.
At the same time, boards must be mindful that operational responsibility is delegated to the president, and therefore boards must avoid micromanaging—Noses In, Fingers Out (NIFO).
A major component of student success revolves around equity. Major gaps persist between the educational achievements of different student groups, though many institutions have developed innovative practices to close the achievement gap. Major philanthropic foundations are making equitable student success a priority.
We at AGB encourage all board members and presidents who have not already done so to review the AGB Board of Directors' Statement on Justice, Equity, and Inclusion and the AGB Principles of Trusteeship. These are fundamental guides that include sound direction on the importance of equitable student success. To us at AGB, committing to equitable student success not only affords all members of the campus community the opportunity to be treated with dignity and respect, but also ensures that all students are provided appropriate support to complete their educational aspirations.
We also encourage boards to ask critical questions about student success such as:
How does our institution define and measure student success?
How do we compare with our peer institutions when it comes to effectiveness in achieving greater and more equitable student success?
What challenges do students of color and first-generation students face and how is the institution addressing those challenges?
How is the institution responding to new regulations affecting student athletes?
How is the institution helping students suffering from mental health issues?
Questions for board and committee chairs:
Does the mission of our institution align with established metrics for our board to oversee student success?
How does the current committee structure enable the board to focus on what matters most?
Other questions for board members:
How do retention and graduation rates vary across student segments?
Is the institution providing financial aid in a manner that significantly increases retention and graduation?
What is the debt profile of graduates? How about for those who do not graduate? How does that debt compare with that of peer institutions?
What are the career paths of graduates across degree-granting programs?
Questions for presidents and senior staff:
Does orientation for board members include understanding student success metrics?
In the September/October issue of Trusteeship, Joseph I. Castro, the chancellor of the California State University, describes how the CSU system cultivates equity in student success across each institution through multiple initiatives. What programs and other opportunities can you bring before the board that might benefit from a focus on equity and inclusivity?
How do the strategies for optimizing philanthropy correspond with student needs and success?
Before I close, I ask that we reflect upon the challenges – and offer appropriate support, for our peers that are confronted with challenges such as institutions in Afghanistan, Louisiana, and the Western and Northeastern United States, among other regions.
In closing, and as you may know, in partnership with TIAA, AGB annually recognizes select governing boards that have demonstrated innovation and exemplary leadership, going above and beyond to advance their institution, system, or foundation. I hope your board will consider submitting a nomination for the John W. Nason Award for Board Leadership. This year, special criteria will focus on board leadership that has resulted in the advancement of the educational mission in just, equitable, and inclusive ways. Nominations are due by October 15, 2021. Find out more information, including how to submit your board's nomination, at AGB.org/Award.