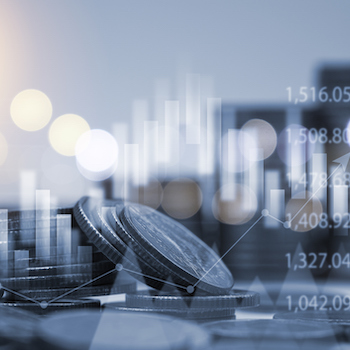 In my conversations with members, I frequently hear about the need to transform higher education business models. For many colleges, universities, foundations, and systems, the pandemic has dramatically affected their financial strength and positions.
Transforming Business Models
As board members and higher education leaders guide their institutions through this difficult time, I encourage you, your board, and your leadership team to consider ways to transform the financial model of your organization not just to get through the pandemic, but to thrive in the future.
Recommendations for Action
Specifically, AGB recommends:
Board chairs: Ask your president/chancellor to facilitate a discussion to ensure that the full board understands the financial risks, opportunities, and challenges both to the future vitality of your institution and to your students' success.
Presidents and leadership teams: Develop multiple financial scenarios and discuss with your board your current financial conditions, as well as the varying assumptions, implications, and potential outcomes. Metrics and dashboard indicators are key to enabling your board members to understand the financial landscape of your institution. We particularly suggest that in having these conversations you focus on how best to ensure student success for all.
In addition to leveraging the information on
finance and business models
that can be found in AGB's Knowledge Center, we recommend that you and your colleagues also consider the following questions:
How do we make sure our financial decisions reflect and support our commitment to our mission?
Do we have enough information to make decisions about financial matters? What additional information do we need?
Who needs to be consulted and/or informed about decisions?
Do we understand the short- and long-term impact of proposed financial decisions, including potential changes to academic programs?
For more information on financial considerations borne of the pandemic, please read our Trusteeship articles "The Work of Higher Education Governing Boards During and After the Pandemic" and "College at a Crossroads: Closures and Mergers." For expert assistance evolving your business model and delivering strategic returns and sustained relevance for your institution, AGB Consulting can help.
Upcoming National Conference on Trusteeship
We are approaching AGB's virtual National Conference on Trusteeship, April 12-14, 2021. This important convening will provide board members, presidents, CEOs, and other higher education leaders with new information and ideas to help you navigate through this uncertain time. The program includes an opening plenary about governing for transformative change; a keynote by the founder and executive director of the University of Southern California Race and Equity Center, Shaun Harper; and numerous opportunities to network and share knowledge with your peers. Join us by registering here.
Thank you for your commitment and collaboration as we weather these unprecedented times together.
My door is always open for your input and feedback.