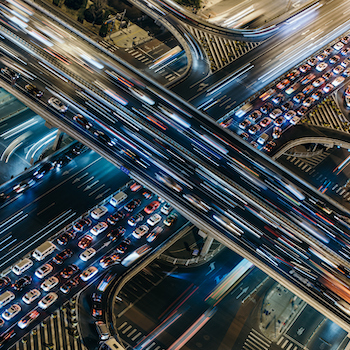 As we move into the back end of the budgeting and planning cycle for the next fiscal year, the most recent convening of the AGB Council of Foundation Leaders (CFL) on March 30 invited foundation leaders to share their top-of-mind priorities. AGB primed the discussion with a reminder of our goals for this advisory council are: (1) to build community among foundation peers, (2) to deliver and share insights with the broader foundation community, and (3) to positively impact the environment in which institutionally related foundations operate.
In a challenging year during which the COVID-19 pandemic disrupted every aspect of our lives, we asked the CFL members to help AGB better understand the current environment, what their organizations have done to adapt, and what that adaption has meant in terms of things discarded or new practices embraced.
Mindshare
We heard from foundation leaders about several major points of emphasis for their near-term and midterm horizons:
Return to the Office—Foundation staff have done an admirable job adapting to remote work, and foundation boards to conducting business via virtual meetings; but, as one leader put it regarding the 2021–2022 fiscal year, "It won't look the same as 2019." Moving forward, the challenges will come in working out the logistics for a safe return to office spaces with appropriate social distancing and health protocols in place, and an embrace of what has worked from the remote work experience. Staff and board members both have embraced its positive aspects. As another leader said about in-person versus virtual interactions, "Our folks want both." Moreover, there are some budgetary benefits from the use of virtual meetings and events by lowering expenses for development staff and board member travel.
Talent Management and Diversity, Equity, and Inclusion—A related emphasis is on recruiting new talent, whether to fill development staff vacancies, expand staff to address new initiatives, or fill key skill gaps from operational restructuring. The era of remote work creates new opportunities to recruit high-performing development officers or staff with other specialized skill sets, as relocation is no longer a job requirement (and less desirable campus locations are no longer an impediment). But the competition for top talent makes this an ongoing challenge, especially in recruiting diverse candidates, who are in high demand but limited supply. Some leaders reported looking more closely at pay equity within their existing teams.
Sustainability—Foundations are facing an inflection point inspired by the COVID-19 crisis: how to make sure that the foundation sustains itself while meeting the institution's need for an infusion of revenue, whether from unrestricted funds, funds for capital improvements, or gifts to boost the endowment. Some leaders described sustainability as a declared strategic theme, while for others it is an ever-present operational concern given the urgent financial need at their institutions. Sustainability touches on how the foundation pays for itself and its need to innovate while producing the expected investment in the institution's mission; but it also speaks to maintaining high rates of retention of existing donors while growing the prospect pool of new donors. Some foundations reported success reaching new audiences using new virtual meeting and event technologies but wondered how they might sustain this new engagement and personalize these experiences moving forward. And for those institutions with large online enrollment, how can they build affinity with students who never experience the campus in person?
Tensions between Endowment, Capital, and Unrestricted Funds—Foundation leaders are grappling with being responsive to the immediate need for unrestricted funds (and developing and deploying strategies to boost unrestricted gifts), with the reality of a large pool of foundation funds that are restricted by donors for the endowment or capital projects. How will these imperatives affect the mix targeted in comprehensive fundraising campaigns? Moreover, the constant pressure to increase the endowment spend rate threatens to erode endowments, especially if market indicators are not promising. And for those foundations with sizable investments in commercial real estate assets, market conditions may be distressed. It's a complex environment for foundation leaders and board members to navigate, especially with regard to their alignment with college and university leaders (See Foundation Strategic Planning in a Time of Uncertainty.)
Institution-Foundation Partnership—Several foundation leaders remarked on a subtle paradigm shift whereby foundation executives and board members now have longer tenures than their counterpart institutional leaders and governing board members, making the foundation the stable party with the longer institutional memory in the relationship. This puts pressure on the foundation leaders to keep their strategic planning cycles in sync with those of the institution (which may become less predictable); and it's a reminder to be more intentional about succession plans for the foundation's leadership, and renegotiations or renewals of the MOU between the institution and foundation.
The AGB Council of Foundation Leaders will meet again next quarter, and AGB members will have the opportunity to dive into these topics during our upcoming Institute for Foundation Board Leaders and Chief Executives (June 21–23). Registration for this unique event is now open, and we look forward to seeing you there.
For foundation leaders and boards that may feel they would like a strategic planning audit or would like a full assessment of what should be in their strategic plan, remember that AGB Consulting can assist. Visit https://agb.org/agb-consulting/ to learn more.
AGB thanks our partner Commonfund for its support of the Council of Foundation Leaders.
Doug Goldenberg-Hart is the director of AGB Publications.
Share on LinkedIn