2022 Foundation Leadership Forum: Speakers
January 30–February 1, 2022
Hyatt Regency Grand Cypress | Orlando, FL
Learn from and engage with experts and thought leaders.
Each year, AGB assembles a panel of experts and thought leaders who know the ins and outs of key issues foundations face, have unique experiences, and are shaping the future of higher education and the role of foundations. Learn more about this year's featured speakers below.
As our 2022 Foundation Leadership Forum program continues to develop, check this page for updates and additions.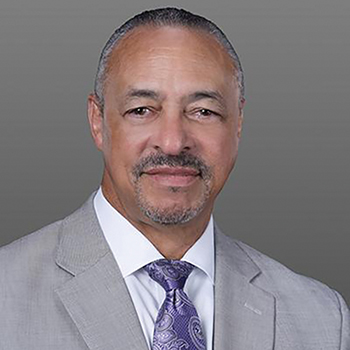 Carlton Brown
practice area leader, justice, diversity, equity and inclusion; AGB senior consultant 
Bio
Dr. Carlton Brown served as president of Clark Atlanta University for seven years. Prior to that role, he served as executive vice president and provost at Clark Atlanta, and as the special assistant to the chancellor of the University System of Georgia. From 1997-2006, Dr. Brown served as president at Savannah State University, after spending the previous ten years in the administration of Hampton University as a dean of education, dean of liberal arts and education, dean of the graduate college, and vice president for planning. Known as an agent of change and a builder of institutional communities, Dr. Brown has successfully developed new programs and re-engineered programs and schools throughout his career. He has led the development of strategic plans at all three institutions and the reclamation of cultural history. Dr. Brown earned his BA degree as well as an EdD from the University of Massachusetts at Amherst. He has served on the boards of NAFEO, UNCF, the Holmes Group, and AACTE. He currently serves on the advisory board of the Epicenter at Stanford University and Momentus: a Sustainability Collaborative. In civic and professional service, Dr. Brown has served as the chair of the AACTE National Commission on Multicultural Education and the boards of the Youth Futures Authority in Savannah, the Savannah Economic Development Authority, and the University Consortium for Liberia. He has served as vice chair of the Hampton Virginia School Board. He also currently serves on the advisory board of the Osei TuTu Institute of Technology in Ghana.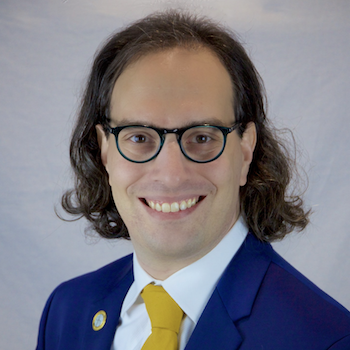 Noah Drezner
professor of higher education, Teachers College, Columbia University; founding editor, Philanthropy in Education
Bio
Dr. Drezner holds his Bachelor's of Science from the University of Rochester, a graduate certificate in non-profit leadership from Roberts Wesleyan College, and his Master's of Science in Education and Doctor of Philosophy degrees from the University of Pennsylvania. Prior to returning to graduate school, Dr. Drezner was an advancement officer at the University of Rochester, where he gained the practitioner experience that informs his research. Most recently, he was an Associate Professor of Higher Education at the University of Maryland. While there he was instrumental in the establishment of the Center for Philanthropy and Nonprofit Leadership at Maryland's School of Public Policy, where he continues to hold an affiliate appointment as Senior Research Fellow. In 2011, Noah was named one of 13 university professors to the inaugural cohort of Honors College faculty. His research interests include philanthropy and fundraising as it pertains to colleges and universities, including higher education's role in the cultivation of prosocial behaviors. Currently, Dr. Drezner is researching how a person's social identities affect their giving to higher education and how colleges and universities can engage their alumni in more inclusive ways. He is the co-PI for the National Study of Lesbian, Gay, Bisexual, and Transgender (LGBT) Alumni, a multi-institutional mixed methods project, and recently completed a population-based survey experiment that evaluates how a person's social identities affect their propensity to donate and at what level when exposed to different types of fundraising solicitations.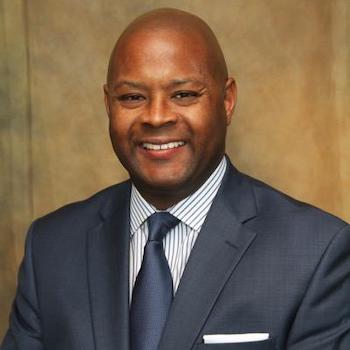 Alfred E. Harrell, III
CEO, Southern University System Foundation; CEO, The Valdry Center for Philanthropy at Southern University
Bio
Alfred E. Harrell, III began his career in non-profit administration in 1993 while a student at Southern University Baton Rouge. He was selected by the Boy Scouts of America to participate in their National Intern Fellowship Program. His 20-year career with Boy Scouts of America evolved from the intern/fellow position to chief operating officer, serving in four corporate offices including Baton Rouge, New Orleans, Richmond, Virginia, and Tampa, Florida. Harrell, who received his bachelor's degree from Southern University Baton Rouge in 1995, was previously executive director for institutional advancement at his high school alma mater, St. Augustine High School, where their team of advancement staff and volunteers worked together to increase unrestricted and restricted cash revenue by 153 percent over a nine-month period. Harrell joined the Southern University System as director of development in 1993 and currently serves as CEO. Harrell has a master's of divinity from Virginia Union University, and is a U.S. Marine, serving from 1991-1997.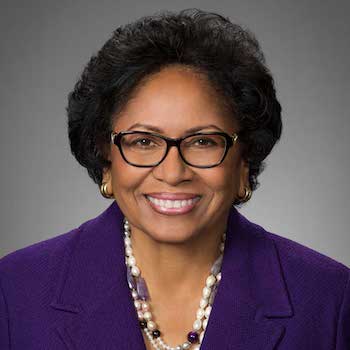 Ruth Simmons
president, Prairie View A&M University; trustee emerita, Rice University; former trustee, Princeton University and Howard University; president emerita, Brown University; former president, Smith College
Bio
Ruth Simmons serves as President of Prairie View A&M University. She was President of Brown University from 2001-2012. Under her leadership, Brown made significant strides in improving its standing as one of the world's finest research universities. A French professor before entering university administration, President Simmons held an appointment as a Professor of Comparative Literature and Africana Studies at Brown. After completing her Ph.D. in Romance Languages and Literatures at Harvard, she served in various faculty and administrative roles at the University of Southern California, Princeton University, and Spelman College before becoming president of Smith College, the largest women's college in the United States. At Smith, she launched a number of important academic initiatives, including an engineering program, the first at an American women's college. Simmons is the recipient of many honors, including a Fulbright Fellowship to France, the 2001 President's Award from the United Negro College Fund, the 2002 Fulbright Lifetime Achievement Medal, the 2004 Eleanor Roosevelt Val-Kill Medal, the Foreign Policy Association Medal, the Ellis Island Medal of Honor, and the Centennial Medal from Harvard University. Simmons is a member of the National Academy of Arts and Sciences, the American Philosophical Society, and the Council on Foreign Relations, and serves on the boards of the Houston Museum of Fine Arts, the Smithsonian National Museum of African American History and Culture, and the Holdsworth Center. She also serves on the Board of Directors of Square. Awarded numerous honorary degrees, she received the Brown Faculty's highest honor: the Susan Colver Rosenberger Medal in 2011. In 2012, she was named a 'chevalier' of the French Legion of Honor.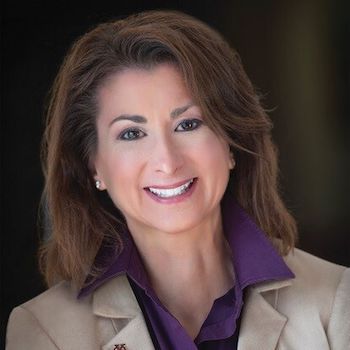 Kathy Schmidlkofer
CEO and president, University of Minnesota Foundation 
Bio
Kathy Schmidlkofer has been president and CEO of the University of Minnesota Foundation since March 2014. The Foundation is dedicated to raising and managing private gifts from individuals and organizations to build greatness at the University of Minnesota. Under Schmidlkofer's leadership, the Foundation has achieved record levels of fundraising as part of Driven, the University's $4 billion system-wide campaign. Before joining the Foundation, Schmidlkofer was executive vice president and a founding leader of GREATER MSP, a private nonprofit organization dedicated to growing the economy of the Minneapolis-St. Paul region. Prior to that, she held a variety of increasingly responsible finance roles over a 25-year career at General Mills. Schmidlkofer earned a Bachelor of Arts degree in business from the University of Wisconsin-Madison and later completed her Master of Business Administration degree at the University of Minnesota's Carlson School of Management. Schmidlkofer serves on the boards of the Saint Paul & Minnesota Foundation, the University of Minnesota Alumni Association, and is a member of the Minnesota Women's Economic Roundtable.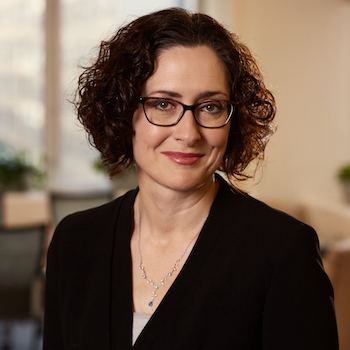 Amy O'Brien
EVP, global head of responsible investing, Nuveen, a TIAA company
Bio
Amy O'Brien leads a 20+ member team and is responsible for creating a holistic RI vision and unified framework across Nuveen and TIAA, partnering with internal stakeholders on implementation in day-to-day business activities. The framework establishes the firm's overall RI philosophy as well as guidelines for incorporating RI disciplines in investment decisions and new product development. Throughout her 25-year career in responsible investing, she has worked on a wide range of environmental, social and governance (ESG) and impact investing initiatives. Prior to joining TIAA in 2005, she served as director of corporate social responsibility at the Pension Boards – United Church of Christ, where she developed and implemented socially responsible investment strategies. Previously, she was research manager at the Council on Economic Priorities, the non-profit research firm that pioneered the field of corporate social and environmental responsibility ratings for investors and consumers. From 2006-2011, Amy served on the Board of Directors of the Social Investment Forum (SIF) and from 2011-2015, served on the Steering Committee of the Global Initiative for Sustainability Ratings (GISR). In 2008, she joined the board of directors of The Investor Responsibility Research Center Institute for Corporate Responsibility (IRRCi). She became a member of the Financial Women's Association of New York in 2012 and in 2014, was named to the Principles for Responsible Investment (PRI) Initiative's Reporting and Assessment Steering Committee. In 2018, she was identified by Barron's as one of the most influential people in ESG investing. Amy graduated with a B.S. in Biology from Boston College and an M.S. in Environmental Management and Policy from Rensselaer Polytechnic Institute.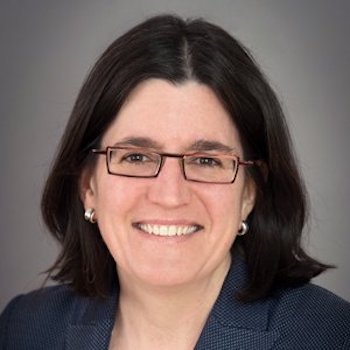 Deborah Spalding
co-chief investment officer, Commonfund Asset Management
Bio
Deborah Spalding co-leads the Commonfund Asset Management Investment team and oversees the design, tailoring, and implementation of custom investment solutions for clients. She also leads the firm's sustainable investment efforts. Deborah serves as a member of the Commonfund Asset Management Executive Group and the Investment Committee, and chairs the Commonfund Asset Allocation Committee. Prior to joining Commonfund, she was the Chief Investment Officer for the State of Connecticut's $30 billion Retirement Plans and Trust Funds. Previously, she was a Managing Partner at Working Lands Investment Partners, LLC, an independent investment management firm that invests in rapidly growing environmental markets. Prior to that, she held several executive level positions including Executive Vice President and Head of International Investments for Schroders Investment Management N.A. and Managing Director and Head of International Institutional Investments at Scudder Kemper Investments. She began her career as an equity analyst at SKB & Associates in San Francisco. Deborah received a B.A. in International Relations and Asian Studies from Tufts University and holds graduate degrees from Harvard University, University of California Berkeley and Yale University. She is a past Board Chair and a member of the investment committee of the National Wildlife Federation, and an advisory board member of the Center for Business and the environment at Yale and is a Lecturer in Forest and Ecosystem Finance at Yale.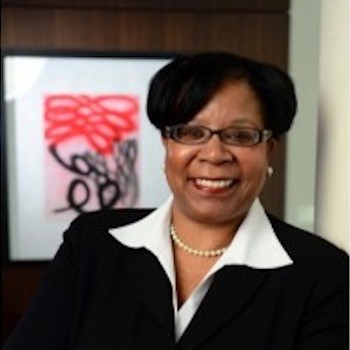 Mary Stokes
managing director and market investment executive, Bank of America
Bio
Mary Stokes, a 25-year financial services industry veteran, is a Managing Director and Market Investment Executive of institutional investments at Bank of America Private Bank in Atlanta. Mary is responsible for the delivery of investment management services to clients of Bank of America Private Bank and Bank of America Retirement Solutions. Other duties include coaching and developing portfolio managers within the region, working with regional colleagues to grow the business, as well as compliance and risk management oversight. Prior to joining Bank of America, she served as a senior consultant for Mercer Investment Consulting and Capital Resource Advisors. She began her career in the banking industry as a capital markets expert with the Comptroller of the Currency. Mary was named Top 100 Black Women of Influence in 2017 by the Atlanta Business League. She has a passion for childhood education and serves as an advisory board member for the Posse Foundation and foundation board member for Georgia State University. She is also actively involved in A Better Chance.
Tony Williams
trustee, Oregon State University Foundation
Bio
Tony Williams, chairman of W2A, has helped resolve public policy challenges for almost every major industry in the Pacific Northwest. He specializes in executive counsel, serving as a strategic advisor to several elected officials, CEOs and top managers. Tony is known for his keen ability to diagnose, resolve and articulate sensitive internal and public issues. Tony helped launch W2A after a 15-year career on Capitol Hill, where he managed political campaigns, worked as a press secretary and served as Chief of Staff to U.S. Senator Slade Gorton. The Capitol Hill newspaper, Roll Call, twice placed him on their "Fabulous 50" list of congressional staffers. He saw first-hand how public policy can positively or negatively impact our economy, environment and Northwest way of life. An Oregon State University alumnus, Tony serves on the OSU Foundation's Board of Trustees and is Chair of the Beaver Caucus, a volunteer-led group that advocates for higher education and OSU's interests in Salem, He also serves on the boards of the Seattle Chamber of Commerce and the Bellevue Downtown Association.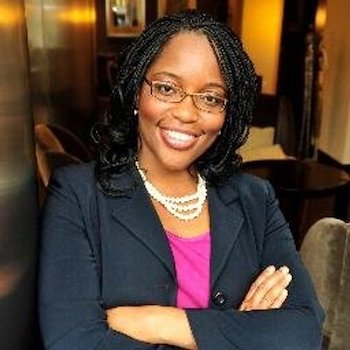 Michelle Cooper
deputy assistant secretary for higher education programs, U.S. Department of Education (Invited)
Bio
Michelle Asha Cooper, Ph.D., currently serves as the acting assistant secretary for postsecondary education and deputy assistant secretary for higher education programs at the U.S. Department of Education.  In these roles, she oversees the Department's work to support and strengthen the capacity of colleges and universities to promote innovation and improvement for students and broaden the attainment of global competencies that drive the economic success and competitiveness of the nation. Dr. Cooper brings more than 20 years of experience to this work.  Most recently, she served as the president of the Institute for Higher Education Policy, where she managed the organization's expansive research portfolio and advocacy agenda. She has also held leadership positions at the Association of American Colleges and Universities, the Council for Independent Colleges, and King's College. Dr. Cooper served as the deputy director for the Advisory Committee on Student Financial Assistance at the U.S. Department of Education. A recognized advocate for racial and economic equity, experienced practitioner, and demonstrated leader, Dr. Cooper is a champion of access and success for all students in higher education.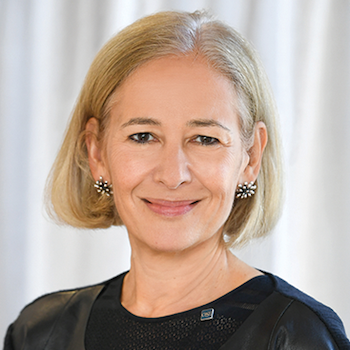 Sue Cunningham
president and CEO, Council for Advancement and Support of Education
Bio
Sue Cunningham is president and CEO of the Council for Advancement and Support of Education (CASE), which supports over 3,700 schools, colleges and universities worldwide in developing their alumni relations, communications, fundraising and marketing operations. As CASE president and CEO, Cunningham provides strategic and operational leadership for one of the largest associations of education-related institutions in the world with members in over 80 countries. She became president of CASE in March, 2015. Cunningham serves on the steering committee of the Washington Higher Education Secretariat, on the board of the Council of Higher Education Management Associations and on the fundraising committee for the Aurora Foundation. Prior to her appointment to CASE, Cunningham served as vice-principal for advancement at the University of Melbourne where she lead the Believe campaign resulting in surpassing its $500 million goal; and the director of development for the University of Oxford where she led a development team in the execution of the largest fundraising campaign outside of the United States: the Oxford Thinking Campaign, with a goal of £1.25 billion. She served as director of development at Christ Church, Oxford and as director of external relations at St. Andrews University. Before working in education, Cunningham enjoyed a career in theatre, the arts, and the cultural sector. She is an honorary fellow of the Melbourne Graduate School of Education and a fellow of the Royal Society of Arts. In 2012, Cunningham received the CASE Europe Distinguished Service Award, and in 2008, she was awarded a CASE Crystal Apple Award for Excellence in Teaching. Cunningham holds a master's degree from Oxford University and a bachelor's degree in performing arts from Middlesex University.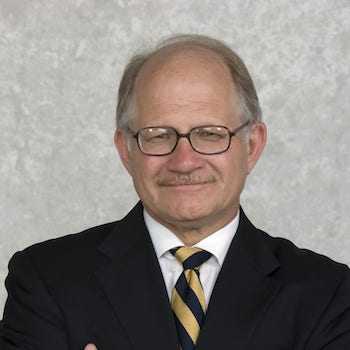 Mark Rosenberg
president, Florida International University; former chancellor, State University System of Florida
Bio
Mark Rosenberg, Ph.D., has served as the fifth president of FIU since August 2009. A political scientist specializing in Latin America, Rosenberg is the first FIU faculty member to ascend to the university's presidency. Under his leadership as president, FIU has increased enrollment to almost 58,000 students, improved graduation rates by 23% and hired over 400 new full-time faculty members. From 2005 to 2009, Dr. Rosenberg served as the second Chancellor. Prior to becoming chancellor, Rosenberg was integrally involved in the expansion and development of FIU into a major public research university. As Provost and Executive Vice President for Academic Affairs from 1998 to 2005, Rosenberg spearheaded the establishment of a law school in 2002 and a medical school in 2006. Rosenberg's academic career began at FIU in 1976 as an assistant professor of political science. Rosenberg earned a B.A. in 1971 from Miami University of Ohio and a Ph.D. in Political Science with a graduate certificate in Latin American and Caribbean Studies from the University of Pittsburgh in 1976. He is a member of the Council on Foreign Relations, has testified before Congress numerous times, and has served as a consultant to the Department of State and the U.S. Agency for International Development.
Anita Zucker
chair, University of Florida Foundation Board of Directors; trustee, University of Florida; trustee, Trident Technical College; past chair, Medical University of South Carolina Foundation Board of Directors
Bio
 Anita Zucker currently serves as the chair and chief executive officer of South Carolina-based global conglomerate, The InterTech Group, Inc. (TIG). As one of the largest private companies in the United States, TIG and its affiliates operate in a diverse group of industries ranging from aerospace and specialty chemicals to real estate and entertainment. In addition to its wholly-owned entities, TIG and its affiliates are substantial investors in a large number of public companies. In 2008, Zucker became the first female governor (chair) of The Hudson's Bay Company (HBC) in HBC's 338 year history. The $6 Billion HBC had been acquired by TIG in a public-to-private transaction in 2006. Zucker has been a leader in the Charleston area and South Carolina for numerous organizations. She served as chairperson of the Board of Governors of the School of Business at the College of Charleston; she also served on the Advisory Boards of the School of Humanities and Social Sciences and Jewish Studies and she served on the board of the Addlestone Hebrew Academy, Porter Gaud, and Ashley Hall Schools. Zucker is past chair of the Medical University of South Carolina Foundation Board. Zucker currently serves on the President's Initiatives Committee of the University of South Carolina. Zucker has served as president of the Charleston Metro Chamber of Commerce and the Education Foundation. She is a former member and past chairperson of the Trident Technical College Foundation Board and Executive Board and serves on the Trident Technical College Governing Board. Zucker earned a B.A. in education from the University of Florida and a Master's of Education from the University of North Florida and holds Honorary Doctorate degrees from Medical University of South Carolina, Clemson University, The Citadel, College of Charleston, the University of South Carolina and Yeshiva University.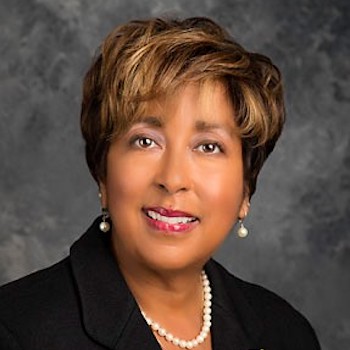 Lynnette Heard
former executive director of board relations and secretary of the board, University of Cincinnati Foundation; Council of Board Professionals ambassador and senior fellow, AGB
Bio
Lynnette Heard recently retired from the University of Cincinnati Foundation as the Executive Director of Board Relations and Secretary of the Board, the first executive to hold this position in the organization's 44-year history. She brought extensive experience in higher education governance, compliance, strategic planning, and executive leadership. She solidified the governance and compliance protocols, led the board's first self-assessment, elevated the national presence of the Foundation among peer institutions, and successfully chartered and launched the Foundation's engagement and philanthropy legacy initiatives for former board members. With more than 30 years of experience in public and private sectors, she has served the president's offices at the University of Dayton and Wright State University as the executive director, board secretary, and assistant vice president of student affairs. At the University of Dayton she launched its nationally recognized inclusion, equity, and diversity programs and community partnerships meeting the needs of the region and the campus, aided in the development of an early college high school, and served as a lead facilitator for the institution's reaccreditation. Previously, she served as the president and CEO of the Southwestern Ohio Council for Higher Education, where she developed and delivered the regional consortium's strategic plan by leveraging scarce institutional resources, advanced collaboration and cooperation among diverse institutions, and improved student access to higher education for area community colleges and four-year public and private institutions. She enhanced the U.S. Air Force's student internship program with regional campuses, deepened the region's higher education economic impact, and significantly increased faculty and student development for nearly 30 campuses through intercollaborative agreements. While at Wright State University, she served as the principal collaborative officer for the university's strategic plan, Vision 2020, and directed numerous community and media relations programs. Nationally, she served as a board member for both the Board Professional staff of the Association of Governing Boards of Universities and Colleges and the National Association of Presidential Assistants in Higher Education. Heard often serves as a coach and mentor for board professionals and as a project manager/consultant/trainer/facilitator on public and media relations, community and program development, post-collegiate planning, strategic planning, protocol, leadership development, parliamentary procedure and other topics for myriad higher education and nonprofit organizations.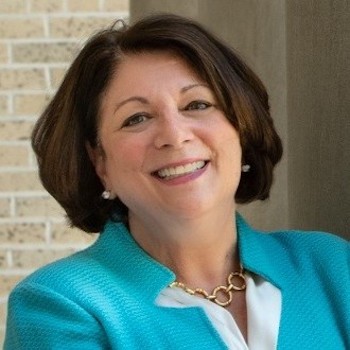 Joyce McConnell
president, Colorado State University
Bio
As the first woman president in CSU's long history, Joyce McConnell is proud to lead one of our nation's best land grant universities and even prouder of the faculty, staff and students of CSU who worked tirelessly together to sustain the university's successful in-person 2020-2021 academic year during COVID. Prior to stepping into the presidency at CSU, McConnell spent more than 20 years at another flagship, R1 land grant institution, West Virginia University. She joined the faculty of the WVU College of Law in 1995 and held progressive leadership positions thereafter. She was appointed dean of the College in 2008 and immediately fundraised for a $36 million renovation and expansion of the College building. She also expanded the College's interdisciplinary opportunities and implemented state-of-the-art experiential and clinical programs and facilities. McConnell was named provost of West Virginia University by President Gordon Gee in 2014. In addition to being passionately committed to the mission and success of land grant institutions, McConnell is an advocate for equity in education and the workplace, as well as an advocate for the preservation and protection of our environment. She is a past President of three sections of the Associations of American Law Schools: the sections on the Dean, on natural resources and energy law, and on women in legal education. She has served on the National Collegiate Athletic Association Division I Committee on Infractions and is a member of the Board of Governors for Antero Resources. From 2016-2019, McConnell also chaired the Board of Trustees for the Nature Conservancy in West Virginia, embodying her long-standing commitment to the TNC mission of creating a world where people and nature can thrive. In 2014, McConnell was named the 2014 Public Servant of the Year by the West Virginia Association for Justice and awarded the Special Places Award by West Virginia Land Trust in 2010. She earned an undergraduate degree from Evergreen State College, a law degree from Antioch School of Law, and a master of laws from Georgetown University Law Center.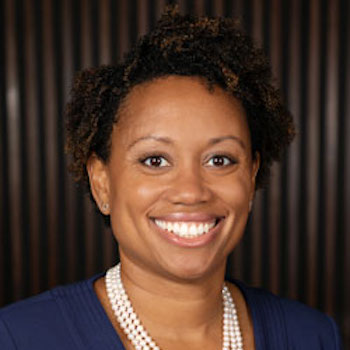 Nicole Washington
vice chair, Miami Dade College District Board of Trustees; trustee, Florida Agricultural and Mechanical University
Bio
Nicole Washington, principal, Washington Education Strategies LLC, is a national education policy advisor based in Miami Beach, focused on integrating work and education to build a stronger talent pipeline in Florida and improving postsecondary education opportunities for all students. She served as the Vice-chair for the Education Subcommittee of the 2017-18 Constitution Revision Commission, sponsoring a successful Amendment 7 that recognizes the Florida College System's mission and governance structure in the state constitution and increases affordability for Florida's students. Washington provides advocacy and strategic policy support for national and state higher education organizations including Lumina Foundation and Florida College Access Network. She works with state and local organizations to create a more focused, comprehensive education policy and advocacy environment. Washington has been committed to improving higher education in Florida for many years, serving in roles including the Florida A&M University board of trustees, University of South Florida Consolidation Taskforce and associate director of governmental relations for the State University System Board of Governors. She earned her B.A. from Princeton University and M.A. from Teachers College, Columbia University.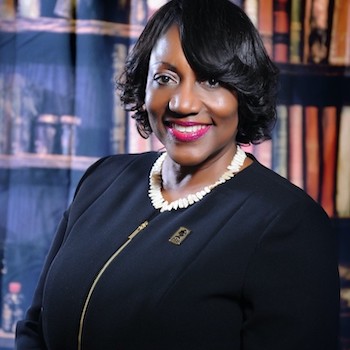 Vita Pickrum
president, Delaware State University Foundation
Bio
Vita Pickrum, Ph.D., serves multiple roles at Delaware State University as the vice president of the Division of Institutional Advancement, the president of the Delaware State University Foundation, and as of January 2020 chair of the 12th President's Transition Team. Pickrum joined the university in 2008, and since that time has held several leadership positions. She is responsible for overseeing all private fundraising for the university, alumni relations, development, and donor relations. Under her leadership, both private fundraising and alumni participation have substantially increased. Pickrum has established strategic public and private partnerships that have yielded significant financial support for the university. Pickrum serves on the President's Administrative Council and is the staff lead for the Delaware State University Board of Trustees' Innovation and Sustainability Committee. Pickrum also oversees the management of the university's Endowment Investment Managers. Pickrum is the founder of the HBCU Philanthropy Symposium – celebrating its 10th year. In 2020, Dr. Pickrum was appointed to the Association of Governing Boards Council of Foundation Leaders. In 2020, Dr. Pickrum was elected as the vice chair of the newly established CASE Committee on College and University Foundations.  In 2018, Pickrum received an appointment to the Council for the Advancement and Support of Education (CASE) Board of Trustees. Of particular note, also in 2018, Dr. Pickrum was recognized with the 2018 Professional of the Year Award from CASE, District II, out of 700 professionals.  In 2017, the Delaware Alliance of Nonprofit Agencies and the Delaware Community Foundation elected Pickrum to their Board of Directors. She was appointed for second terms on each Board. Her professional career includes working for a United States Senator, working in Higher Education, and consulting to non-profit organizations. Pickrum earned a Doctorate in Educational Leadership from Delaware State University in May 2016 and has a Master of Science degree and a Bachelor of Science degree from Howard University and numerous certificates of achievement. She serves as a Peer Reviewer for the Middles States Commission on Higher Education and is a member of the MSCHE Appeals Board. She was a co-presenter at the 2019 MSCHE Annual Conference. Dr. Pickrum is a Certified Fund-Raising Executive (CFRE) since 2014, as designated by CFRE International.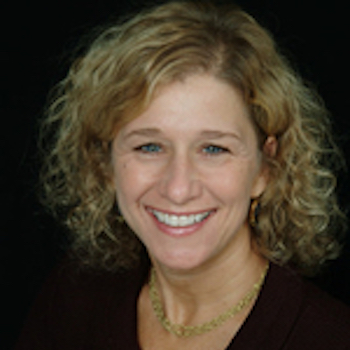 Terri Cofer Beirne
chair, George Mason University Foundation Board of Trustees
Bio
Terri Cofer Beirne is eastern counsel for the Wine Institute, representing the California wineries on legal and policy issues before chief executives, legislatures and ABC Boards in seven states in the mid-Atlantic.  She recently succeeded in helping to open markets for direct wine shipments into Maryland, New Jersey and, in pending legislation, Pennsylvania.  She also practiced law in Virginia, representing wine, utility and health care clients before the Virginia General Assembly, the Executive Branch, state licensing and regulatory boards, and the State Corporation Commission. She lobbied to pass the Virginia direct shipment law, worked to enable wineries and retailers to continue making consumer deliveries, and negotiated a law protecting Virginia wineries' revenues. Then-Attorney General Bob McDonnell named her special counsel to the Department of Agriculture. Beirne received the Virginia Wine Industry "Person of the Year" award in 2009 for her efforts on their behalf. Beirne earned her bachelor's in government and politics in 1988 from George Mason University and her law degree from the University of Richmond in 2000. Beirne recently joined the George Mason University Foundation Board following her term as a gubernatorial appointee to the George Mason Board of Visitors, which expired in 2011.
Register as a group and save.
Reserve your spot now. Attend as a team and save.
Regular Price
Individual Member*
*Member exclusive pricing.
**Three or more, members only. All members in the group must be registered at the same time. 
Contact.
Registration
AGB is committed to excellence in member service. Should you have questions about registering for the Foundation Leadership Forum, contact the AGB registrar.
Become a Member and Save
If you currently are not an AGB member but want to take advantage of member pricing, contact Matt Stevens, director of membership outreach.
Sponsorship
To learn about sponsorship opportunities, contact Steve Abbott, director of partnerships or Amy Lynch, partnerships manager.