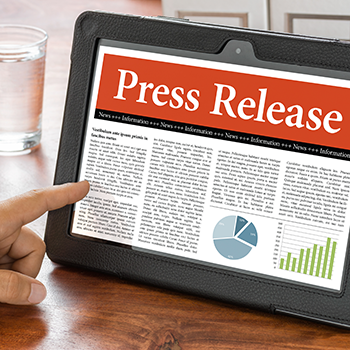 For Immediate Release
CONTACT:
Morgan Alexander
media@AGB.org
202-776-0853
WASHINGTON, DC (April 7, 2022)—The Association of Governing Boards of Universities and Colleges (AGB), the premier organization advocating strategic board governance in higher education, announced today that the Board of Directors has elected three new members. Shane Jacobson, William C. Thompson Jr., and Nicole Washington will join the AGB board beginning in July 2022.
"I'm excited to have Shane, Bill, and Nicole join our Board of Directors," said Henry Stoever, AGB president and CEO. "The future of higher education needs strategic thought partners focused on overseeing student success and long-term institutional vitality. New perspectives benefit not only our 40,000 members spanning 1,300 boards across 2,000 colleges, universities, and foundations, but also higher education broadly. The unique insights and passion that these three individuals will bring to our board will help to advance AGB's work, and we are grateful for their time and energy."
Shane Jacobson is the CEO of the V Foundation for Cancer Research. He is an accomplished foundation executive with experience leading record-setting campaigns that align philanthropic partnerships with ambitious goals. At the V Foundation, Jacobson and the staff focus on funding cutting-edge research and esteemed scientists to accelerate victory over cancer and save lives. Prior to joining the V Foundation, he served as the president and CEO of the University of Vermont (UVM) Foundation where he and his team set an all-time high in fundraising through a highly successful $581 million campaign. His career also includes leadership at the Iowa State University (ISU) Alumni Association, the ISU Foundation, and Grinnell College.
Jacobson has served on numerous boards and committees, including the AGB Council of Presidents and AGB Council of Foundation Leaders, the Council for the Advancement and Support of Education's District V Board of Directors, and the UVM President's Commission on Inclusive Excellence. A native of Iowa, Jacobson received his bachelor's and master's degrees from Iowa State University, and he completed the Harvard University Management Development Program.
Bill Thompson is a dedicated advocate for innovation, diversity, and progress in the public and private sectors. He was appointed chair of the board of the City University of New York (CUNY) in June 2016. Under Thompson's leadership, the CUNY Board of Trustees passed a sweeping package of governance and administrative policy reforms that created greater transparency and accountability and put CUNY in the vanguard of reform efforts in higher education. Thompson serves on AGB's Council of Board Chairs.
Thompson is a partner and chief administrative officer of Siebert Williams Shank, a leading national women and minority-owned investment banking firm. He currently serves on the board of the Mount Sinai Health System and has served on the boards of many museums, schools, libraries, and other organizations, including the Bedford Stuyvesant Restoration Corporation, which was founded by his father, William Thompson, with Robert F. Kennedy. A lifelong resident of New York City and a product of its public schools, Thompson graduated from Tufts University with a BA in political science. He is a trustee emeritus of Tufts University.
Nicole Washington was appointed to the Miami Dade College District Board of Trustees in 2019 and currently serves as vice chair. She has also served on the Florida A&M University Board of Trustees since 2015 and currently chairs the Academic and Student Affairs Committee. She has authored a number of articles for Trusteeship magazine and has participated in AGB webinars. The American Association of Community Colleges recently nominated her for "Trustee of the Year." Washington also serves on AGB's Council of Board Chairs.
As the founder of Washington Education Strategies LLC, Washington focuses on integrating work and higher education to increase postsecondary educational opportunities for students. She is a strategic advisor to an extensive client roster, including executive and legislative policymakers, leaders of education institutions, higher education systems, and national foundations, to build research-based policies, institutional frameworks, and investments that provide equitable access to high-quality education and careers. She earned her BA from Princeton University and MA from Teachers College, Columbia University.
"Nicole, Shane, and Bill will add new voices and experience to the board, helping us strategically sharpen AGB's goals and strategies," said AGB Board Chair Shauna Ryder Diggs, MD. "As the voice for effective governance in higher education—public, private, large, small, systems, community colleges, minority-serving institutions, and beyond—AGB's board depends on a broad range of skills and knowledge to ensure it can provide essential insights and leadership for the association's 40,000 members. These three individuals will be true strategic thought partners to help advance AGB's mission."
About AGB
The Association of Governing Boards of Universities and Colleges (AGB) is the premier membership organization that strengthens higher education governing boards and the strategic roles they serve within their organizations. Through our vast library of resources, educational events, and consulting services, and with 100 years of experience, we empower 40,000 AGB members from more than 2,000 institutions and foundations to navigate complex issues, implement leading practices, streamline operations, and govern with confidence. AGB is the trusted resource for board members, chief executives, and key administrators on higher education governance and leadership.
###
Share on LinkedIn