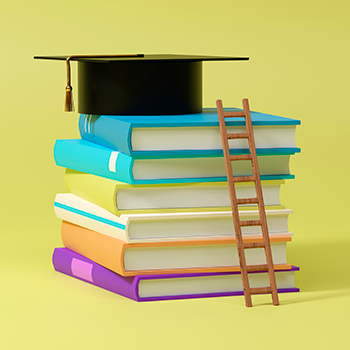 In a recent straw poll and subsequent virtual meeting of the 25 members of AGB's Council of Foundation Leaders (CFL) several post-COVID and strategic issues facing institutionally related foundation executives and their respective board chairs over the next 12 to 18 months were uncovered. Keeping in mind that if you've seen one foundation, well then, you've seen one foundation, we believe most—if not all—of the issues listed below should be considered as all foundation boards and their executive staff plan for the future:
Talent management (to include recruiting and retaining development/advancement professionals)
The institution/foundation relationship (What changes have occurred within the past two years or so?)
Concerns of donors and other constituents and the impact they have on annual and campaign fundraising
Risk management (to include assets under management)
Continued challenges and opportunities in diversity, equity, and inclusion (staff, board, policy, constituent pressures/concerns)
Many of the issues raised and discussed during a quarterly gathering of the CFL on August 24 were carryovers from periodic check-ins with these leaders and others in AGB's continuing membership outreach initiatives. Specifically, the institution-foundation relationship and partnership remain an ongoing topic of focus (and in some cases, an emergent challenge). As with any partnership, this critical interdependent relationship must be constantly nurtured, beyond the occasional and cursory review of a memorandum of understanding or affiliation agreement. Boards seeking assistance and recommended guidelines in this area may wish to revisit the AGB Board of Directors' Statement on Institution-Foundation Partnerships and/or consider a thorough governance assessment.
There were two issues, however, that merit greater attention (and potentially innovative solutions) in the current environment:
Talent management for foundation and advancement professionals
Managing endowment risk while assuring intergenerational equity
Although Foundation chief executive officers and chief advancement officers have focused on all aspects of recruiting, growing, and retaining their professional teams, of late boards are taking greater—and appropriate—interest. We are hearing of a "seller's" market across the country: the "seller" is the professional being recruited and the "buyer" is the foundation and/or Institutional advancement leader. Workforce demands have gone beyond base salary to now include more remote work opportunity, more workplace flexibility, performance incentive programs and—this is rather new—potential candidates being told they can just stay where they are and not relocate. Therefore, the old "go to grow" model many of us were familiar with is being replaced with "Just stay where you are. We'll pay you more to work for us, and you can travel from your local airport." This puts great pressure on team cultivation and advancing campus culture not to mention on retaining your most qualified and talented professionals. Boards may already be concerned—and frustrated—with what appears to be a revolving door in the campus "C-Suite" and can ill afford seeing turnover in the executive ranks of the foundation and/or the development/advancement team, not to mention finance/funds management professionals.
Unfortunately, no silver bullet has been found to resolve this heightened challenge, although AGB does strongly advocate that foundation boards add talent management to their growing list of fiduciary responsibilities, whether the staff is shared with the university or solely on the payroll of the foundation. The paradigms of successful recruitment, growth and retention are being challenged and creative and innovative solutions are imperative.
Regarding the other issue of endowment risk management (and assuring intergenerational equity), investment committees and boards find themselves in uncharted waters. No current foundation chief executive officer (or for that matter the chief investment officer) or current investment committee members have had to manage (and grow) an endowment pool in an investment climate characterized by all of the following challenges: 1) enrollment decline (thereby placing additional pressure on the institution's operating budget); 2) high market volatility; 3) lower market returns (especially when compared with post-Great Recession returns); and, 4) high, systemic inflation. When you combine the last two (lower returns, high inflation), it may seem impossible to assure intergenerational equity at all. And, when adding in the university/college administration's current needs in operational, scholarship, and program support, investment committees will be required to revisit the investment policy statement and go beyond setting a strategic asset allocation.
AGB's partners at Commonfund recently issued an intriguing (and somewhat challenging to conventional wisdom) white paper addressing what they believe to be the most overlooked aspect of endowment management—namely, the spending policy. They go on to state that for most investment committees the most pertinent risk to the endowment is not volatility in the portfolio but spending volatility and/or drawdown. Understanding the balancing act of preserving capital while raising more private funds to be endowed and while managing constituent expectations should especially include the beneficiary of the endowed funds. They make the argument that "if a spending policy that decouples spending from the endowment market value is implemented, it may allow the portfolio the opportunity to increase its allocation to growth assets without the commensurate increase in the risk that matters most, the distribution (emphasis added). For far more on this topic and more detail on Commonfund's recommended approach, please see Endowment Spending: Policy Often Overlooked but Critical to Long-Term Success.
AGB is committed to staying abreast of current and emerging issues facing foundation boards, board chairs and chief executive officers/executive directors. In fact, there are two opportunities in 2023 for foundation leaders to gather to learn more from subject matter experts and exchange ideas with peers: AGB's long-standing Foundation Leadership Forum, and the AGB Institute for Foundation Leaders. We look forward to seeing you at one or both, and we hope you will continue to visit the AGB website for more content relevant to the work of foundations.
George P. Watt Jr. is an AGB senior fellow and senior consultant.
Opinions expressed in AGB blogs are those of the authors and not necessarily those of the institutions that employ them or of AGB.
Share on LinkedIn