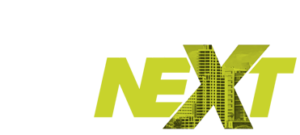 Foundation Leadership Forum 2020
January 26-28, 2020 ❘ Manchester Grand Hyatt ❘ San Diego, California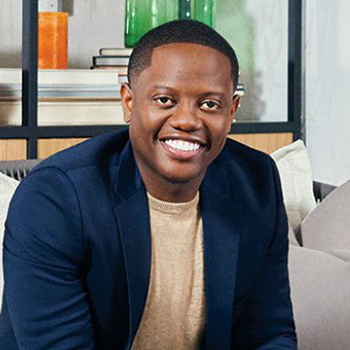 Lameck Humble Lukanga
Founder, Life Line Financial Group; Trustee, The University of New Mexico Foundation 
Full Bio
Entrepreneur, philanthropist, business manager, and motivational speaker, Lameck Humble Lukanga has journeyed from war-torn Uganda to the lights of Hollywood. Lukanga is the founder and CEO of Life Line Financial Group representing and managing the business of such star athletes and entertainers as Issa Rae, Terry Crews, Arian Foster, DeAndre Hopkins, Deontay Wilder, and more. Lukanga's company and personal mission is to uplift those around him to help them achieve their dreams and create generational financial security through educated and smart business management.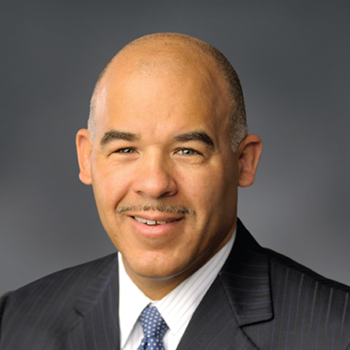 James Moore
President and CEO, University of Illinois Foundation
Full Bio
James Moore, the president and CEO of the University of Illinois Foundation, provides strategic oversight and support to a comprehensive fundraising operation for the three campuses of the University of Illinois—in Urbana-Champaign, Chicago, and Springfield. He previously served as the president and CEO of the University of Arizona Foundation and the University of Northern Colorado Foundation. He also held senior-level positions at Northwest Missouri State University, Clarkson University, the University of Arizona, and Iowa State University.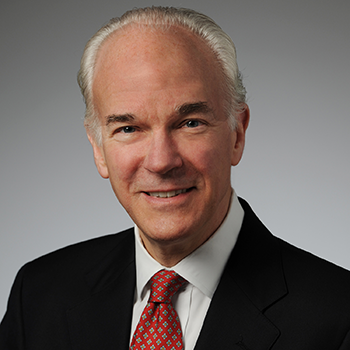 William Jarvis
Managing Director, Bank of America Private Wealth Management
Full Bio
William (Bill) Jarvis is a managing director, Market Strategy and Delivery with U.S. Trust, Bank of America Private Wealth Management based in New York. Experienced with investment policy and governance for endowed nonprofit organizations, he is responsible for strategic thought leadership with institutional and private philanthropic clients. Jarvis is a financial services executive and attorney who brings 35 years of experience to this role. He joined U.S. Trust in 2017 from Commonfund, where, as the executive director of the Commonfund Institute, he led that firm's educational, research, and professional development activities, serving as Commonfund Institute's head of research for more than 10 years. During his career he has worked at JP Morgan, Greenwich Associates, and Davis Polk & Wardwell.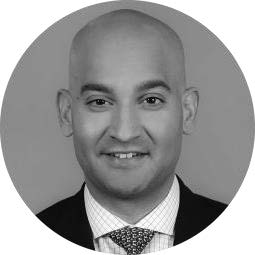 Nathan Shetty
Head Portfolio Manager, Multi-Asset Investments, Nuveen
Full Bio
Nathan oversees Nuveen's multi-asset investment solutions team. His role includes reviewing the various multi-asset offerings and establishing investment approaches going forward. Nathan joined the firm from UBS, where he was global co-head of portfolio management for investment solutions, and responsible for the global oversight and performance ownership of $110 billion in multi-asset portfolios. Mandates included absolute return, growth and risk-managed solutions. His extensive responsibilities included direct portfolio management, multi-asset investment committee chair, senior management, and client engagement. Prior to that, Nathan worked at Mesirow Financial in Chicago and Pareto Partners in New York. He entered the investment industry in 2000. Nathan graduated with an M.B.A. from the University of Chicago and a master's in Statistics from Texas A&M. He holds the CFA designation and FRM certification from the Global Association of Risk Professionals.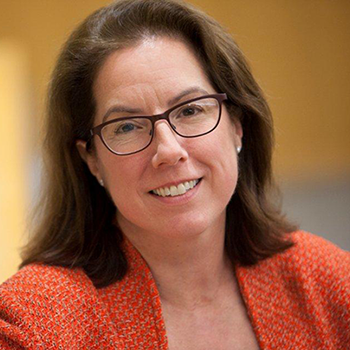 Kate Murtagh
Managing Director of Sustainable Investing and the Chief Compliance Officer, Harvard Management Company
Full Bio
Kate Murtagh is a managing director for sustainable investing and the chief compliance officer of Harvard Management Company, Inc. (HMC). Murtagh joined HMC in 2006.
As a managing director, Murtagh is responsible for designing and implementing HMC's sustainable investing program across all asset classes. Murtagh developed HMC's first sustainable investing policy and worked closely with Harvard University in its decision to become the first U.S. endowment signatory to the United Nations-supported Principles for Responsible Investment.
As chief compliance officer, Murtagh is responsible for regulatory and legal matters relating to HMC's investment activities. In this capacity, Murtagh has extensive expertise in the structuring and implementation of various investment strategies including comingled funds, separately managed accounts, joint ventures, private REITS, and direct asset ownership.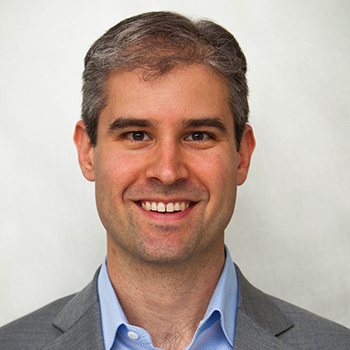 Michael Horn
Cofounder and Distinguished Fellow, Clayton Christensen Institute for Disruptive Innovation; Author
Full Bio
Michael Horn speaks and writes about the future of education and works with a portfolio of education organizations to improve the life of each and every student. He serves as the chief strategy officer for the Entangled Group, an education technology studio, and as a senior partner for Entangled Solutions, which offers innovation services to higher education institutions. He is also a cofounder of and a distinguished fellow of the Clayton Christensen Institute for Disruptive Innovation, a nonprofit think tank.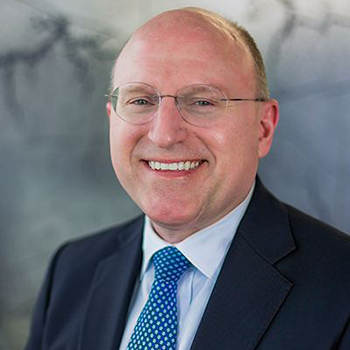 Stephen Moret
President and CEO, Virginia Economic Development Partnership
Full Bio
Before joining VEDP in January 2017, Stephen Moret served as the chief executive of the Baton Rouge Area Chamber and Louisiana Department of Economic Development, as well as the LSU Foundation and its real estate development arm.
At VEDP he has collaborated with state, regional, and local partners to craft an ambitious vision focused on transformational goals, including accelerating employment growth; enabling every region to grow; and moving back to the top of national business climate rankings. He led Virginia's successful state-and-local team bid for Amazon's HQ2 and is launching a world-class, custom workforce program along with the Virginia Community College System.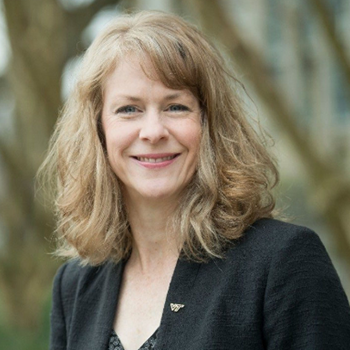 Brandy Salmon
Associate Vice President for Innovation and Partnerships, Virginia Tech University
Full Bio
With more than 20 years of experience at the intersection of research and business, Brandy Salmon came to Virginia Tech as the executive director of LINK, supporting a wide range of industry engagements.  In her current position, Salmon continues in her leadership role at LINK while also guiding the university's newest enterprise, LAUNCH, the Center for New Ventures.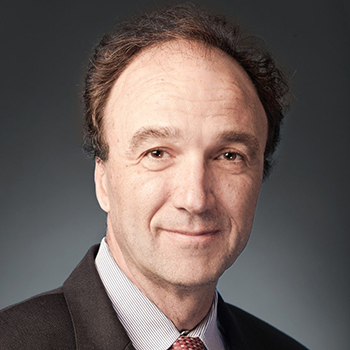 Horacio Valeiras
Member, Virginia Polytechnic Institute and State University Board of Visitors; Member, Association of Governing Boards Board of Directors
Full Bio
Horacio Valeiras is the CEO of Frontier Global Partners LLC, a registered investment adviser based in La Jolla, CA. He is responsible for all aspects of the firm, including management of global equity and global macro strategies. Previously, he was the chief investment officer of Allianz Global Investors Capital (which evolved from Nicholas Applegate Capital Management). He was responsible for all investment, trading, and risk functions and was a member of the firm's executive committee.  Valeiras has an MBA from the University of California, Berkeley, an MS in chemical engineering from the Massachusetts Institute of Technology, and a BS in chemical engineering from Virginia Tech. He currently is the vice rector of the Virginia Tech board of visitors and is on the board of directors of InHand Electronics and Cypress Imaging.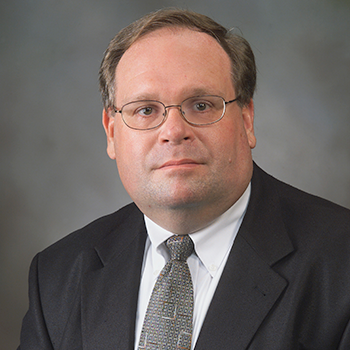 John Dooley
CEO, Virginia Tech Foundation
Full Bio
John Dooley is the CEO of the Virginia Tech Foundation, Inc. He provides leadership to the oversight of Virginia Tech's private assets.  The foundation's real estate portfolio includes properties across Virginia as well as in Switzerland. These properties range from innovational—for example, the Corporate Research Center and the Virginia Tech Research Center-Arlington—to academic, which include the Steger Center for International Scholarship to recreational, which encompass the Hotel Roanoke and the Pete Dye River Course.  The total assets held by the Virginia Tech Foundation are valued at more than $2 billion, including the endowment of $1.3 billion.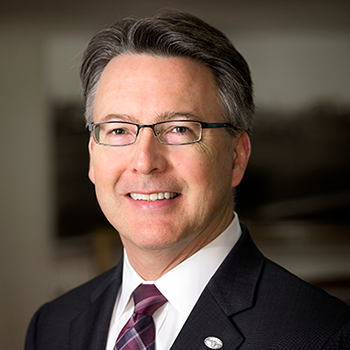 Timothy Sands
President, Virginia Tech University
Full Bio
Timothy Sands is the 16th president of Virginia Polytechnic Institute and State University, joining the university in June 2014. A scientist, educator, and inventor, he has dedicated much of his career to advancing the impact of research and innovation in public education. As president, he has engaged the university community in a visionary plan to advance Virginia Tech's role as a global land-grant institution, confronting the commonwealth's, the country's, and the world's most challenging problems. The initiative, called "Beyond Boundaries," seeks to define Virginia Tech's role a generation into the future and align the educational experience with the needs and opportunities that will be created by changing world economies and the evolving landscape of higher education.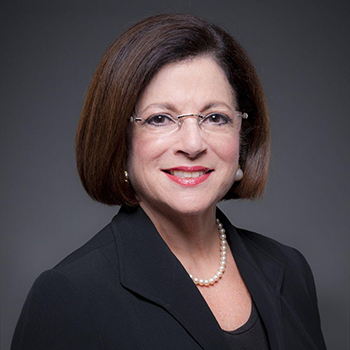 Anita Zucker
Chair and Chief Executive Officer, The InterTech Group, Inc.
Full Bio
Anita Zucker currently serves as the Chair and Chief Executive Officer of South Carolina based global conglomerate, The InterTech Group, Inc. (TIG). As one of the largest private companies in the United States, TIG and its affiliates operate in a diverse group of industries ranging from aerospace and specialty chemicals to real estate and entertainment. In addition to its wholly-owned entities, TIG and its affiliates are substantial investors in a large number of public companies. Zucker currently serves on the President's Initiatives Committee of the University of South Carolina. Zucker has served as president of the Charleston Metro Chamber of Commerce and the Education Foundation. She is a former member and past chairperson of the Trident Technical College Foundation Board and Executive Board and serves on the Trident Technical College Governing Board.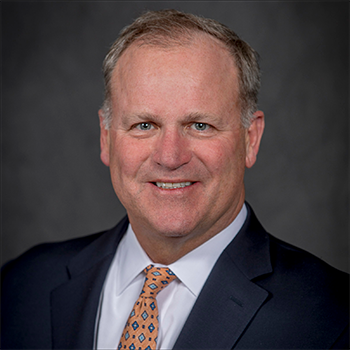 Henry Stoever
President and CEO, Association of Governing Boards
Full Bio
Mr. Henry Stoever brings to AGB a deep understanding of the importance of citizen governance and a wealth of experience in building on the strengths of a member-focused organization. In Mr. Stoever's previous position at National Association of Corporate Directors (NACD), he oversaw marketing, partner relations, and board-development teams, helping to provide insights on critical issues that shape board agendas for the largest association of corporate directors in the United States.
Prior to NACD, Mr. Stoever spent four years at Brazos Higher Education Service Corporation. He has also held several marketing leadership positions for CoStar Group, Inc., Sprint-Nextel Corporation, LexisNexis Group Inc., and Kraft Foods, Inc. Mr. Stoever also served for five years in the United States Marine Corps, resigning at the rank of captain.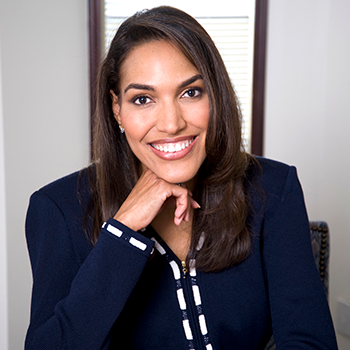 Shauna R. Diggs
Chair,  Association of Governing Boards Board of Directors and Regent, University of Michigan
Full Bio
Dr. Shauna Diggs serves as chair of the board of directors of AGB and on the board of regents of The University of Michigan. She is a dermatologist in solo private practice at Cosmedic Dermatology: Shauna Ryder Diggs, MD, PC, where she practices general, cosmetic, and laser dermatology. She is on the staff of St. John Medical Center, Sinai-Grace Hospital, and Beaumont-Grosse Pointe Hospital, teaching internal medicine and family practice residents on rotations and in their lecture series. She is personally and professionally involved in her community, serving as chair of the board of the Blue Cross Blue Shield of Michigan Foundation. She additionally serves on the Blue Care Network board and is chair of the health care quality and service improvement committee. She has also served on the boards of the Detroit Institute of Arts, serving on the governance and nominating committee and the education committee; the Michigan Opera Theatre; the Detroit Zoological Society, serving on the science committee; and Forgotten Harvest. 
Patti Kunkle, vice president, membership, Association of Governing Boards
Matt Stevens, director, membership outreach, Association of Governing Boards
James Lanier, senior consultant and senior fellow, Association of Governing Boards; former vice chancellor for institutional advancement and president, East Carolina University Foundation
Susan Brewer, board of directors' member, West Virginia University Foundation; attorney, Steptoe & Johnson PLLC
Carol Cartwright, president emerita, Kent State University
Peter Hayashida, president, University of California Riverside Foundation and vice chancellor for university advancement
James Keller, board chair, University of Vermont Foundation; president, Green Mountain Business Consultants
Merrill Schwartz, senior vice president of content strategy and development, Association of Governing Boards
George Watt, senior consultant and senior fellow, Association of Governing Boards; former executive vice president of institutional advancement, College of Charleston; former executive director, College of Charleston Foundation
Jane Parker, president, Auburn University Foundation
Shane Jacobson, president and chief executive officer, University of Vermont Foundation
Rickey McCurry, vice president of development and alumni engagement, Northern Arizona University Foundation
Danita Nias, vice president for institutional advancement and chief executive officer, Florida Atlantic University Foundation
Erin Thomas Lewis, vice president of alumni and donor engagement, The University of Iowa Center for Advancement
Katherine Cahill, trustee, Willamette University
Meredith Heimburger, director of impact, Global Endowment Management
Tom Mitchell, vice president for development and alumni affairs, University of Florida
Erik Dryburgh, principal, Adler & Colvin
Bert Feuss, senior vice president of investments, Silicon Valley Community Foundation
Robert Nava, vice president of university advancement, San Francisco State University
Venesia Thompson-Ramsay, interim vice president of university advancement, San Francisco State University
Cathleen Rittereiser, executive director, Commonfund Institute
David Hawkins, executive director for education content and policy, National Association for College Admission Counseling
Andy Lounder, director of programs, Association of Governing Boards
Tom Hyatt, partner, Dentons; senior fellow, Association of Governing Boards
Mark Antonucci, assistant vice president and chief of staff, Arizona State University Foundation
Justin Graham, chair, ASU Next Generation Council; project manager, Sunbelt Holdings
Amber Martinez, member, ASU Next Generation Council; vice president of development, LA's BEST
Brent Grinna, founder and chief executive officer, EverTrue
Abby Kelso, associate vice president for advancement operations, The Evergreen State College
Korbett Mosesly, board member, The Evergreen State College Foundation
Amanda Walker, vice president for advancement, The Evergreen State College; executive director; The Evergreen State College Foundation
Amita Schultes, managing director, Agility / Perella Weinberg Partners
Jeff Martin, practice manager for advancement forum, EAB
Liz Rothenberg, managing director for strategic research, EAB
Tim Huebsch, past board president, Minnesota State University Mankato Foundation
Kent Stanley, executive director and vice president of university advancement, Minnesota State University Mankato Foundation
Lance Burchett, chief executive officer, Kennesaw State University Foundation
Steve Blair, chief executive officer, University of South Florida Foundation
Tom Mitchell, chief executive officer, University of Florida Foundation
Mike Morseberger, chief executive officer, University of Central Florida Foundation
Tiffani Shaw, executive vice president and chief operating officer, The University of Iowa Center for Advancement
Michael Strauss, managing director and senior institutional portfolio strategist, Bank of America
David Bass, senior director of research, Council for the Advancement and Support of Education
Lisa Eslinger, chief financial and administrative officer, Iowa State University Foundation
Lynnette Heard, former executive director of foundation board relations and secretary of the board, University of Cincinnati Foundation; consultant, Association of Governing Boards
Rod McDavis, managing principal, AGB Search
Kimberly Templeton, principal, AGB Search
Rich Novak, senior fellow, Association of Governing Boards
Steven Bloom, director of government relations, American Council on Education
Brian Flahaven, senior director for advocacy, Council for Advancement and Support of Education
Jeff Kinard, board chair, College of Charleston Foundation
Adam Martel, cofounder and chief executive officer, Gravyty
Chris Tobin, executive vice president of institutional advancement, College of Charleston; executive director, College of Charleston Foundation
Margaret Ann Bollmeier, president, Medical College of Virginia Foundation
Wyatt Beazley, board chair, Medical College of Virginia Foundation
Ellen Spong, board chair elect and strategic planning task force chair, Medical College of Virginia Foundation
Mark Cottrill, vice president of infrastructure and advancement solutions, West Virginia University Foundation
J. Davisson, executive vice president and chief development officer, West Virginia University Foundation
Cynthia Roth, president and CEO, West Virginia University Foundation
Mike Condon, head of portfolio management, FEG Investment Advisors
Nicole Wellman Kraus, managing director and global head of client development, Strategic Investment Group