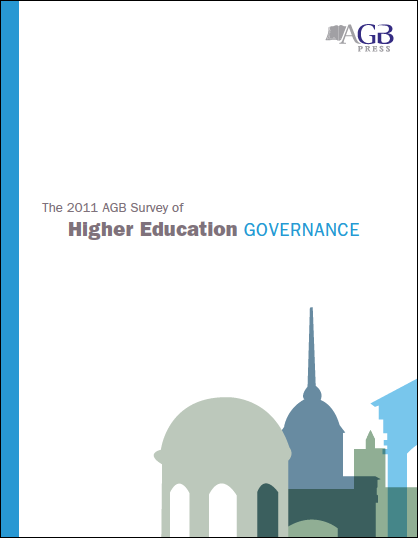 This report, the second of AGB's studies of higher education governance, documents the extent to which college and university boards are following good-governance practices. In addition, it takes a focused look at board engagement to determine the degree to which governing boards are actively, intellectually, and strategically involved with their presidents or chancellors in guiding and protecting the institutions they serve.
Sections include:
Section 1: Recruiting Board Members
Section 2: Risk Management
Section 3: Board and Presidential Assessments
Section 4: Presidential Compensation
Section 5: Board Committees
Section 6: Audit Committee
Section 7: Board Engagement
It is based on a 2011 survey completed by 702 presidents, chancellors, and board professionals of public and independent institutions and systems, provides a comparative look at good practices, comparing results from this survey to those from the 2009 AGB Survey of Higher Education Governance.
Publication Year: 2011